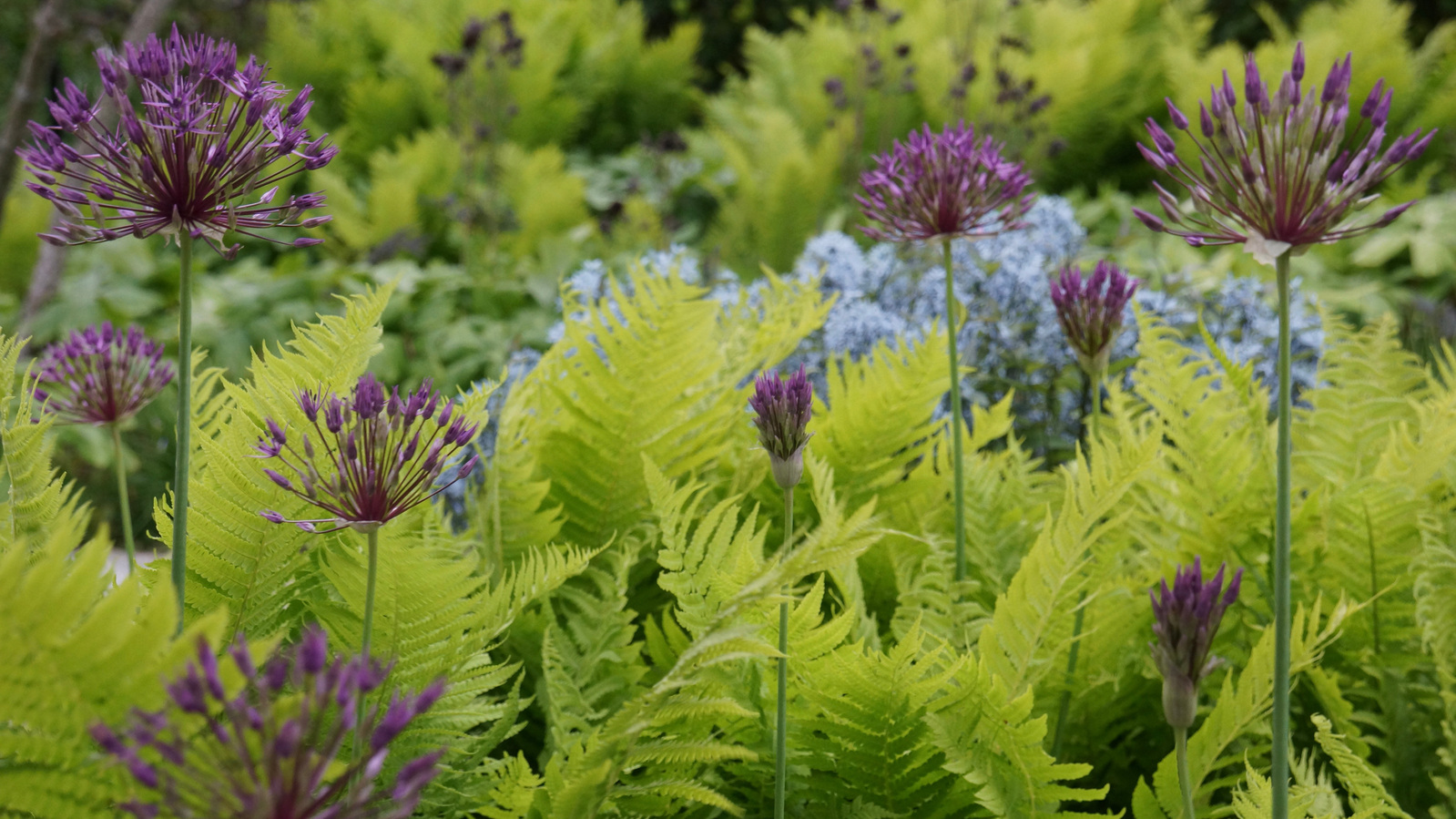 Redstone Lane
Marblehead, Massachusetts
Woodruff's personal garden was designed in collaboration with noted landscape architect, Matthew Cunningham.
The property sits behind Parker's Boatyard in historic, Marblehead, Massachusetts. Public access to the harbor is via a right-of-way using the homeowner's drive. A retaining wall was built to level the new garden. Bands of reclaimed granite curbing were laid horizontally to serve as pathways linking two new seating areas. Hedges were installed for privacy and to create a sense of intimacy when in the garden. In addition, off-street parking was added near the southeast corner of the house.

A complex main planting (installed in May '20) flows between the two seating areas. It is an experimental matrix of about 30 low growing perennials, grasses, bulbs and annuals, organized in diagonal bands. The planting design and layout considerations included: ability to thrive in a seaside environment, length of bloom and seasonal interest, aesthetic value (flower, foliage, seed-head, fragrance), views of the garden from higher floors in the house as well as one's experience when in the garden. Between the main planting and the yew hedge is neutral strip of two grasses, one spring blooming, the other fall blooming. The grasses act a a foil for the more complex planting in the foreground.
"I later asked landscape designer Adam Woodruff, in Marblehead, Mass., how a gardener of more modest means and acreage could make a plot immersive. In his own meadow-style garden he converted a circular zinc planter, about 3 feet in diameter, into a reflecting pool. By adding a bit of black dye formulated for the purpose, he made the surface mirrorlike, so that sky and flower stalks prettily echo off the water. Thirsty birds steadily supply bird song (and avian-safe mosquito larvicide keeps bugs from breeding there). The simple vessel serves as a strategic focal point in the loosely structured garden, which includes a number of grass species."
Modern Landscaping Lessons from a Historic Italian Garden By J.S. Marcus | Francesco Lastrucci for The Wall Street Journal
The garden at Redstone Lane has been featured in: