Adam Woodruff LLC is a garden & landscape design consultancy catering to a discerning clientele who value environments that are exceptional and engaging. We strive to evoke a visceral response with contemporary designs that define space and artfully blend plants in new ways.

We work throughout the United States, on a range of projects including city, suburban and country gardens, large estates and commercial properties. Our unique and enduring solutions are site specific and reflect the needs of each client.
Plants play a central role in all of our design solutions. Our imaginative planting schemes are stylized interpretations of nature meant to captivate; from soft prairie-inspired plantings where ornamental grasses, perennials and natives commingle with woody plants and evergreens forming a tapestry of year round interest to high impact seasonal displays of lush tropical foliage and colorful blooms meant to delight for one growing season.
We specialize in garden and landscape design, horticulturally significant planting design, plant procurement, on-site layout of plant material, installation oversight and maintenance consulting.
While we are not landscape architects, we collaborate with licensed landscape architects to provide landscape architecture and master planning services to our clients.
"Adam is a creative young designer, whom I first met in 2009. His work with tropical plants and more recent forays into naturalistic design confirm his talent. Adam is eager to learn about the way we see gardens today. He travels extensively for inspiration- touring gardens around the world, attending professional seminars and engaging with other leading designers." Piet Oudolf
Roy Diblik, Piet Oudolf & Adam Woodruff (2014)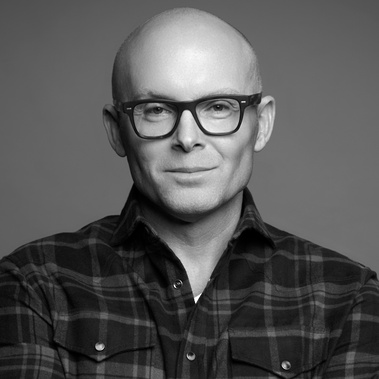 Adam Woodruff has practiced garden design since 1995, but his love of plants took root long before that. He grew up in a farming community in central Illinois and, as a teenager, turned to gardening as a creative outlet. He pursued a degree in Botany at Eastern Illinois University and found himself trekking through North American prairies, bogs and forests as part of his studies.
The campus greenhouse became his second home, and it was there that he grew to appreciate tropical plants. Later travels to Europe, Asia and the Yucatan peninsula exposed him to a wide range of plants, styles and climates. Visits with Piet Oudolf, the Dutch garden designer who founded the "New Wave Planting" movement, and with noted Wisconsin plantsman Roy Diblik gave him new ways of looking at planting design.

Woodruff's projects are diverse—ranging from high impact seasonal displays of lush tropical foliage and colorful blooms to soft prairie-inspired plantings blending natives, ornamental grasses and perennials. Yet, his naturalistic aesthetic and skillful way of combining plants is shared by each project.
While plants may be his passion, Woodruff's plant palette and design solutions arise from a clear understanding of his clients' needs and preferences and the unique characteristics of their site. Designs are thoughtfully conceived and orchestrated with a mind toward longevity, sustainability and predictable maintenance, when practical.